The Last Day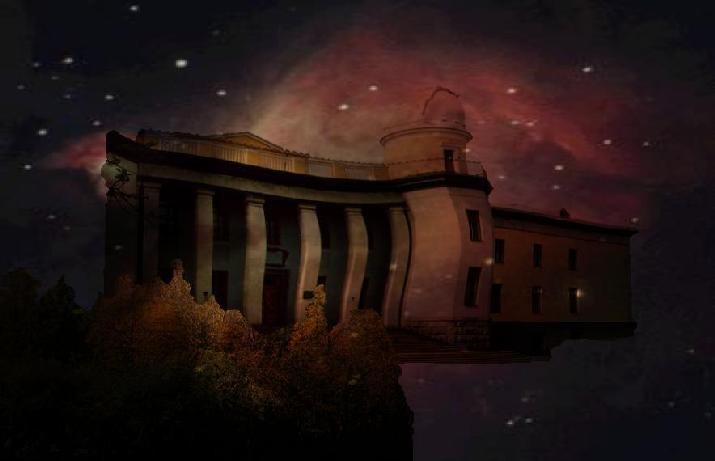 This picture were produced using The GIMP
Magic wand was applied to several images of Sternberg Astronomical Institute (look at original picture) and environs of Moscow University, resulting "crops" were combined and multiplied by the image of the Orion nebula, central part was whirled by 20 degrees. I skipped some imtermediate steps as blurring, masking and shifting.
You may check Web-card I did for Sergey Blinnikov when he was in Japan.
More pictures ....
Here is a backround I did for my desktop - it's rather large (1280x1024) and "weight" about 115Kb ! I can't explain the motivatation !
---
Leave a message ? oleg@sai.msu.su